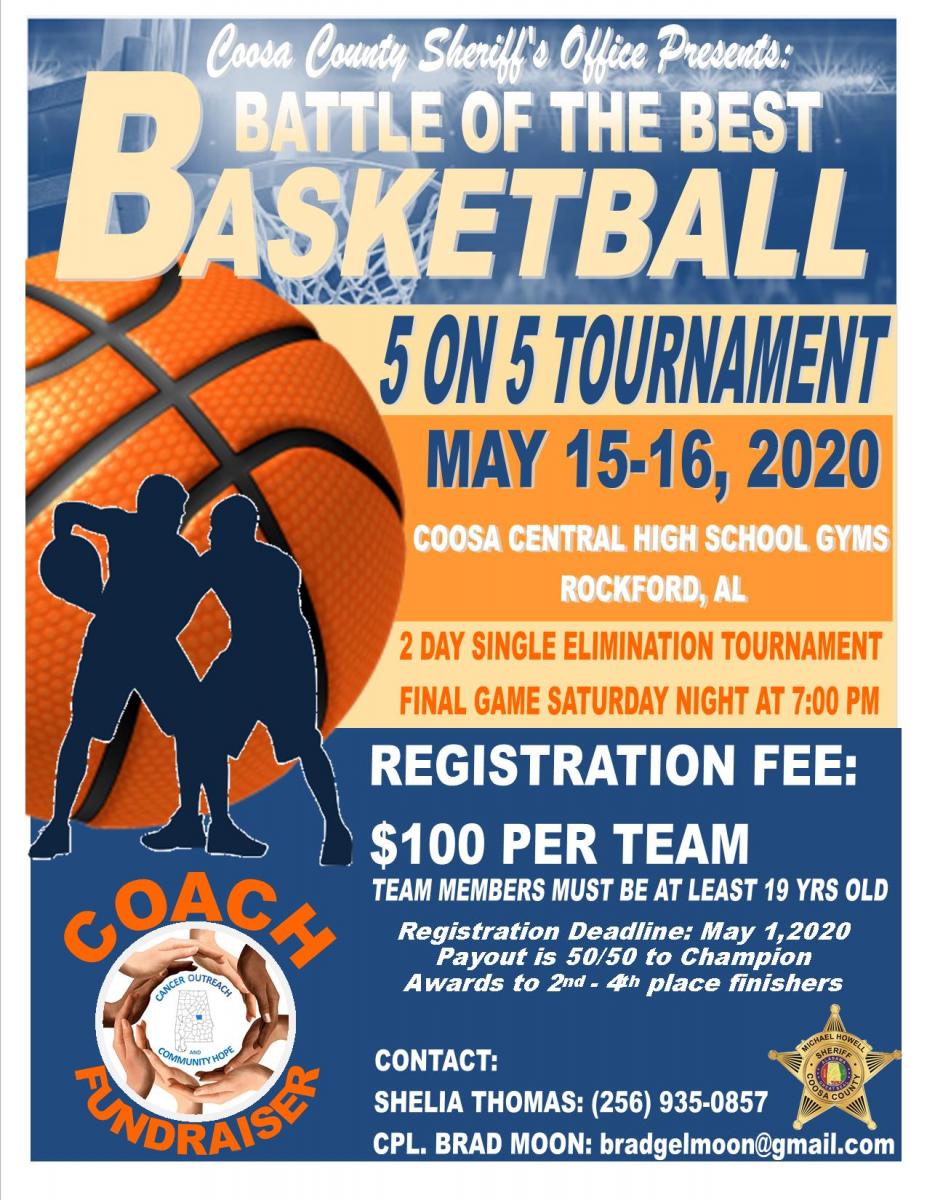 Now Hiring:
The Coosa County Sheriff is accepting applications for Correctional Officer/ E911 Operator.  Candidate's must:
Be at least 21 years of age
Have High School Diploma or equivalent
Possess a valid Drivers License with clean MVR
Be able to pass an extensive background check
Be highly proficient in the operation of computers, to include but not be limited to, Microsoft Word, Excel and Power Point, Notepad and operation of Internet Explorer programs.
Applicant must be able to deal with combative and disorderly person(s) on a regular basis.
Applicants must be able to stand for a long period of time, lift and tote heavy objects, and occasionally have the ability to pursue, overtake and subdue offenders.
Applicants must be able to work 12hr shifts night/day.
BENEFITS: Starting Pay 12.82 per hour; State Retirement; Paid Holiday, Vacation & Sick Leave; & BC/BS Health Insurance
 This position is responsible for maintaining the physical security of the Coosa County Jail, and also responsible for all incoming 911 communications into the Sheriff's Office.
Experience is preferred.
Applicants can submit applications (found on website www.coosascountyso.org) with Resume to : Coosa County Sheriff's Office, PO Box 279, Rockford, AL 35136
ATTENTION UPDATE
The 256-377-1803 is NO LONGER in service. Please dial 256-377-4922 and follow the promts.
The Coosa County Sheriff's Office is changing the telephone system used to conduct business. Beginning immediately all persons calling the Sheriff's Office should dial 256-377-4922 and follow the prompts for the service that they need. ALLS EMERGENCY CALLS PLEASE CONTINUE TO DIAL 911. We apologize for the minor inconvenience that this will bring, but look forward to be...tter serving the community by allowing person(s) to directly contact the specific office they need. The automated call tree is as follows:
1. Dispatch Services
2. Jail Operations
3. Civil Papers/Pistol Permits
4. Sheriff's Administration
5. Sheriff's Desk
6. Investigations