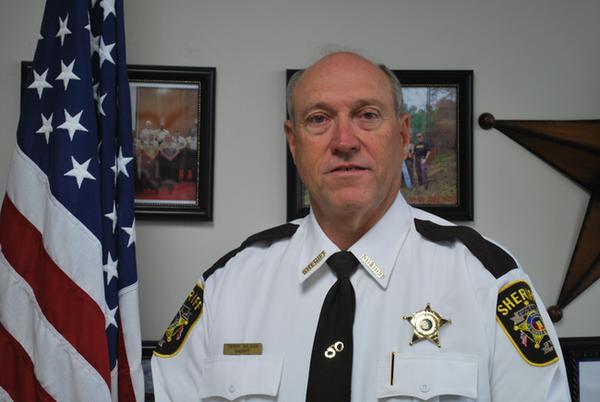 Sheriff Terry L. Wilson
Terry Wilson honorably serves as the Sheriff of Coosa County.  He is currently serving his third term of office.  Sheriff Wilson was born and raised in the Stewartville Community of Coosa County and the city of Sylacauga, Alabama.  He attended Stewartville Elementary through his 8th grade and then completed high school at B.B. Comer Memorial High School in Sylacauga. 
After graduation, Sheriff Wilson enlisted into the United States Air Force to serve his country.  While in the Air Force his duties included air base level administration, wing level command posts controller duties, Major Command Headquarters Command Center Operations, and Airborne Command and Control and Communications Superintendent duty.  During his tours of duty throughout his career he performed highlighted duties at all levels of assignments of national security.  Most notable was his extraordinary service as a Superintendent, the top enlisted airman, onboard the National Emergency Airborne Command Post, the military's backup aircraft to the President's Air Force One.  During his career with the Air Force he attended numerous college courses accumulating two years of college with the Community College of the Air Force.
After serving our country with 22 years in the United States Air Force he retired and came back home to Coosa County.  Wanting to begin another service orientated career he pursued the law enforcement field and was hired as a Deputy Sheriff for Coosa County Sheriff's Office.  As a Deputy, he has performed many duties in law enforcement which includes patrol, investigations, narcotics, jail administration, supervisor duties and management. 
After serving for almost 10 years as a Deputy Sheriff, he decided to run for the Office of Sheriff and the citizens of Coosa County entrusted him to become their Sheriff in November of 2006. 
Sheriff Terry Wilson is married to his wife Randy and he has one daughter and three grandchildren.  He resides in Rockford where he is a member of the Rockford Baptist Church and is a member of the Rockford Masonic Lodge.