Homicide – Nixburg Community
 Case 9
Chanty Shiverdecker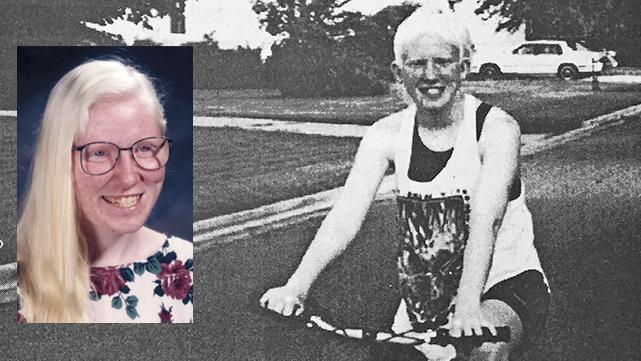 February 24, 1995 an unidentified body was found along Hwy 9 near the Nixburg Community. The body was later identified as 15-year-old Chanty Shiverdecker.  Chanty had been reported missing since December 9, 1994, she was last seen at basketball practice at the Radney School in Alexander City. Forensics examiners were not able to determine a specific cause of death, but were able to rule the death as a homicide. Joint investigative efforts from the Coosa County Sheriff's Office, Alexander City Police Department, and Alabama Bureau of Investigation are still considering this case as an open investigation.
Chanty M. Shiverdecker was described as a white female approx. 5'7, 150lbs with white hair and pink eyes and with a reddish complexion. She may have been wearing blue contacts.  She is listed as an albino.
Sheriff Terry Wilson feels strongly that someone is out there that can shed some light on this tragedy and help give the family closure.
If you have any information that may help in this case, please call the Coosa County Sheriff's Office 256 377 2211 or email office@coosaso.com Please help solve this heinous and vicious crime.